Watch Saverio explaining the three main forms used to speak about the future.
You know there is one extra form to speak about future, don't you???Especially for TIMETABLES…(orari ufficiali). What is it? Have a look at the image to read about ALL future tenses! (double click!)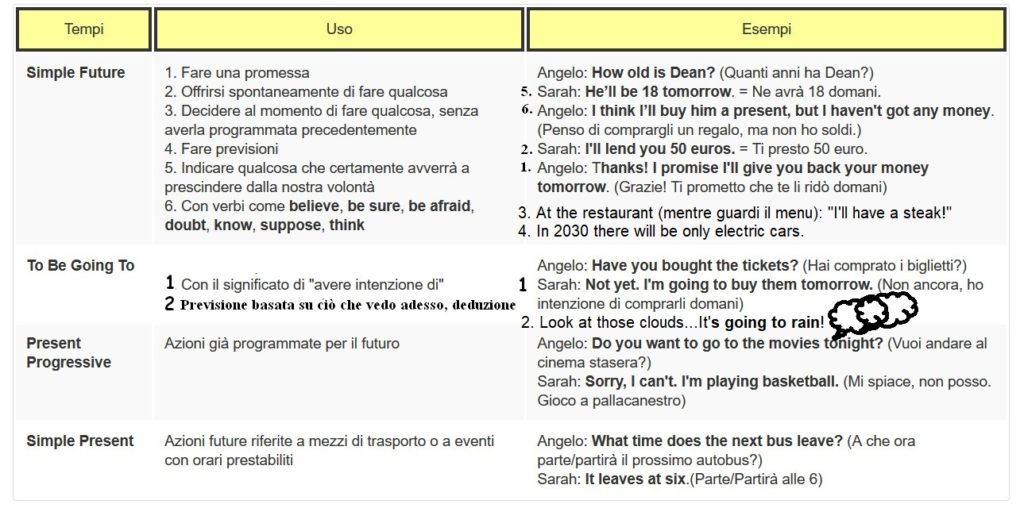 (FONTE: http://www.nspeak.com/newbasic/grammatica/nuova_pa21.htm)
Now, using the info given in the video and in the image + Coggle, create your personal mindmap.
TUTORIAL COGGLE
Remember to include:
the 4 types of future
for each type, write positive, negative, question and short answers of the SAME EXAMPLE
for each type, analyze the use(s)
for each use, include an example.